Shirts with the Arizona VFS logo are available for purchase using the buttons below. Shirts will be available for pick-up at Boeing-Mesa (5000 East McDowell Road, Mesa, AZ) and at Arizona VFS dinners and other events. If you have any questions, please email: shirts@vfsaz.org.
Sapphire Blue T-Shirt, $15 each
Note: Shirts purchased by Boeing-Mesa employees will be shipped to the plant.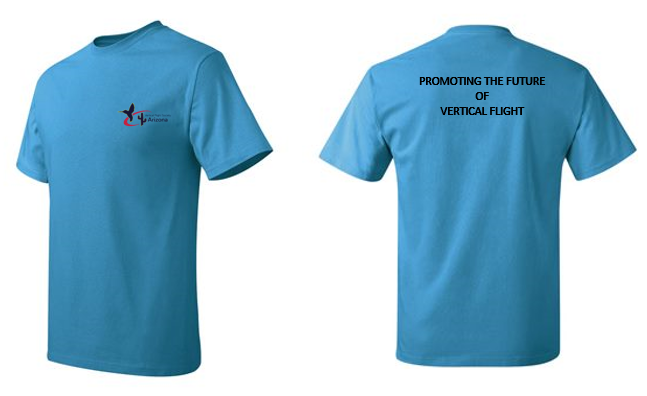 Sapphire Blue T-Shirt – $15